| | |
| --- | --- |
| | |
BIOGRAPHY


Dr. Thornton is a double-Board Certified specialist in obstetrics, gynecology and maternal-fetal medicine. She has risen to the academic rank of Emeritus Professor of Obstetrics and Gynecology. She is a member of the Association of Women Surgeons, a life member of The New York Academy of Medicine, and is a Fellow of the American College of Obstetricians and Gynecologists and the American College of Surgeons.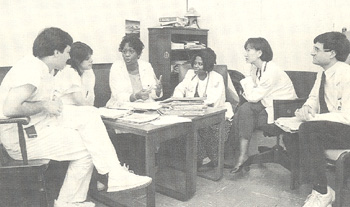 Her biography is presently in Who's Who in America and Who's Who in the World. She has been listed in The Best Doctors -- New York Metro Area. She was also listed in New York Magazine as one of the Top Ten Maternal-Fetal Medicine Specialists in New York City.
Doctor Thornton was the first black woman in the United States to be Board-certified in High-Risk obstetrics and to be accepted into The New York Obstetrical Society.
In 1969, Dr. Thornton was the first contestant of color to appear on the original Jeopardy! with Art Fleming as host.
Dr. Thornton is the national best-selling author of the heartwarming memoir, "The Ditchdigger's Daughters" published in 1995 and has never been out of print. The book, "The Ditchdigger's Daughters" was also featured on the "Oprah Winfrey Show". This family biography (co-authored with Jo Coudert) is a tribute to her parents and was condensed in The Reader's Digest, translated into 19 languages, adapted into a World Premiere Movie and nominated for the Peabody Award and the Cable ACE Award for Best Picture.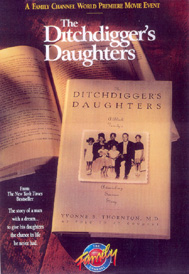 In 1996, the American Library Association named it as one of the Best Books for Young Adults and Doctor Thornton was given the "Excellence in Literature" Award by the New Jersey Education Association. In 2006 her book was selected as ONE BOOK New Jersey to spearhead the state's literacy campaign. Doctor Thornton has authored three other books: a medical text entitled "Primary Care for the Obstetrician and Gynecologist" and two other women's health books: "Woman to Woman" and "Inside Information for Women". Her highly acclaimed second memoir, "SOMETHING TO PROVE" was named the Grand Prize Winner of the 2011 New York Book Festival.
As senior perinatologist in the Department of Obstetrics and Gynecology at The New York Hospital-Cornell Medical Center, Dr. Thornton established and developed the program for a new form of early prenatal diagnostic testing known as CVS (chorionic villus sampling). Dr. Thornton was one of the original American investigators whose CVS results were relied upon by the FDA prior to its granting approval for the procedure in 1989.
For many years Dr. Thornton has been an outspoken advocate on women's health issues, and a spokesperson for The March of Dimes.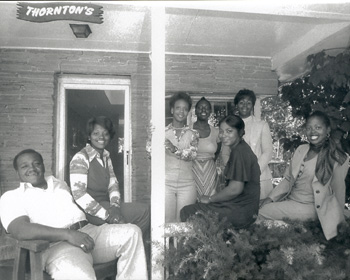 She has hosted her own television show on women's health, broadcast from New York City, and has appeared on such popular television shows as "The Oprah Winfrey Show", "The TODAY Show" and "Good Morning, America".
Before her career in medicine, Dr. Thornton played alto saxophone and performed with her family orchestra, known as "The Thornton Sisters" throughout high school, college, medical school and residency. The family story was the subject of a Reader's Digest article entitled, "Donald Thornton's Magnificent Dream" in February of 1987 and is cited in the Congressional Record of the United States House of Representatives.
After graduating with honors from Monmouth College (now Monmouth University) in New Jersey, she received her M.D. degree with honors from Columbia University College of Physicians and Surgeons. Doctor Thornton was the first American woman to be accepted into the OB/GYN residency program at The Roosevelt Hospital in New York City. She then completed a two-year post-doctoral fellowship in Maternal-Fetal Medicine at The Sloane Hospital for Women and The Babies Hospital at Columbia-Presbyterian Medical Center.
Dr. Thornton has been awarded several honorary doctorate degrees, including the degree of Doctor of Science (Sc.D.) from Tuskegee University. She and her husband have also received their Executive Masters (MPH) degree in Health Policy and Management from Columbia University. Dr. Thornton has been married for over 45 years. Her husband is an orthopaedic surgeon and she is the mother of two children, who are both physicians. Her son is a cum laude graduate of Harvard University and received his MD from Columbia University College of Physicians and Surgeons. Her daughter is a graduate of Stanford University with MPH and MBA degrees. In 2013, Dr. Thornton was the recipient of the "LIVING LEGEND" award given by the Joseph Henry Tyler, Jr. chapter of The National Medical Association. In its 250th year, Dr. Thornton was the honored recipient of the Virginia Kneeland Frantz award for Distinguished Women in Medicine-the highest recognition for an alumna of Columbia University College of Physicians and Surgeons.